Like most Americans, the concept of government welfare programs providing a "hand-up" not a "hand out" is probably a familiar one. The idea of food stamps (SNAP) should be to help people in need and not become part of a dependency lifestyle.
Left-wing opponents of reform like Congressional candidate Deb Haaland and New Mexico Voices for Children (to name just two) oppose reform and claim that "tying SNAP to work requirements will hurt people in communities with high-unemployment."
The fact is that America has record-low unemployment and we need more Americans getting into the work force, not waiting on the sidelines. While there has been a decline in food stamp outlays since the economy took off after the Great Recession, they are stubbornly-high and will likely remain well above historical levels (see below).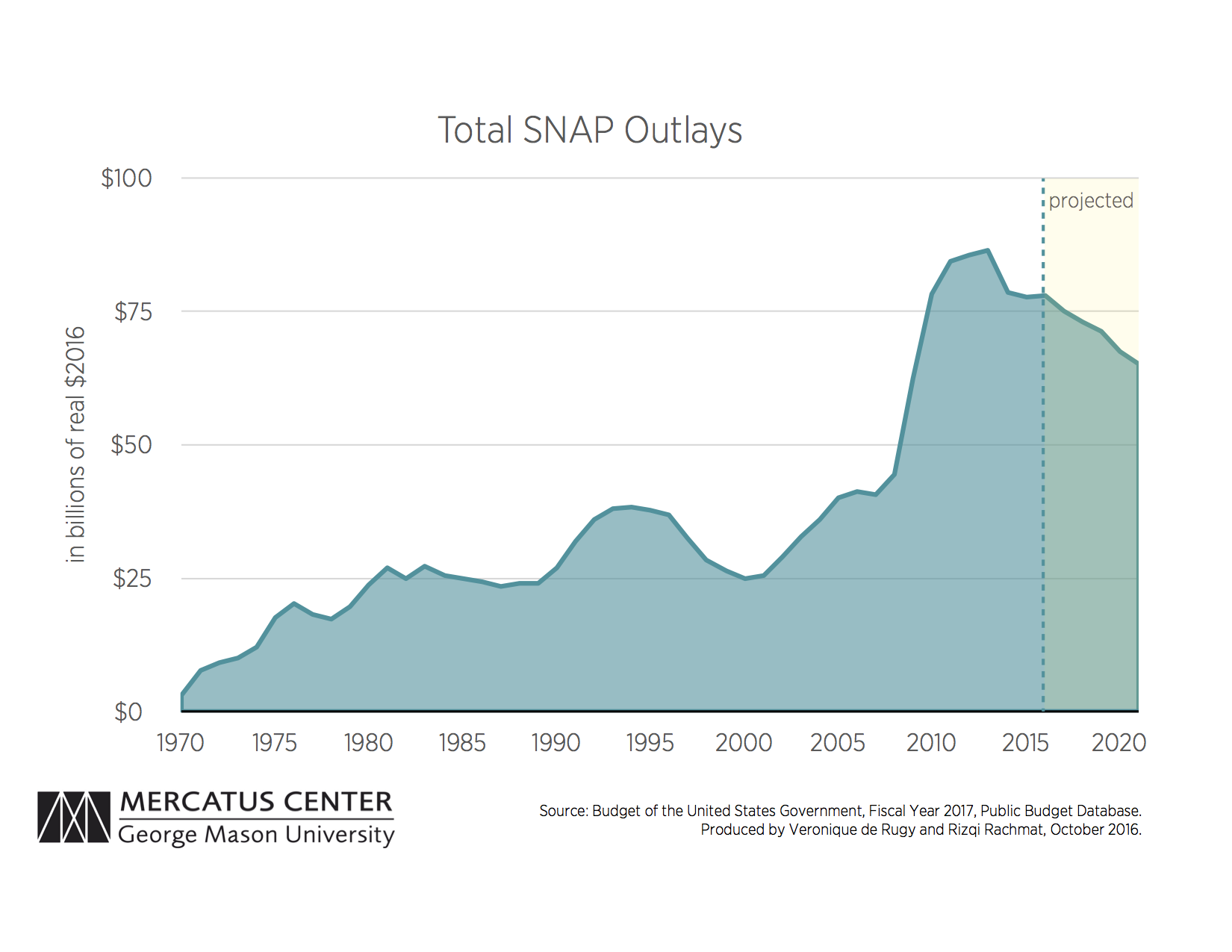 The reforms contained in the Farm Bill (a monstrosity in and of itself worthy of massive reform or elimination) strengthens and streamlines (already existing) work requirements and ONLY only applies to work-capable adults. So, NOT seniors, NOT individuals with disabilities, NOT caretakers of children under 6, and NOT pregnant women.
While voters overwhelmingly support work requirements for food stamps, that support rises from all voters when work requirements are combined with workforce training and volunteer opportunities. Approval for these changes polls as high as 90 percent.
Is the left today opposed to work? Do they now see dependency on welfare programs like food stamps as never-ending (as opposed to the hand-up)?  The House of Representatives will be voting soon on H.R. 2, Agriculture and Nutrition Act of 2018. While we at the RGF are not enthusiastic about the Farm Bill as an overall piece of legislation, it will be interesting to see where Michelle Lujan-Grisham and Steve Pearce (both of whom are running for Governor of New Mexico) come down and, more importantly, how they justify their votes.