In a well-publicized and razor-thin vote economic sanity prevailed in the City of Albuquerque earlier this month.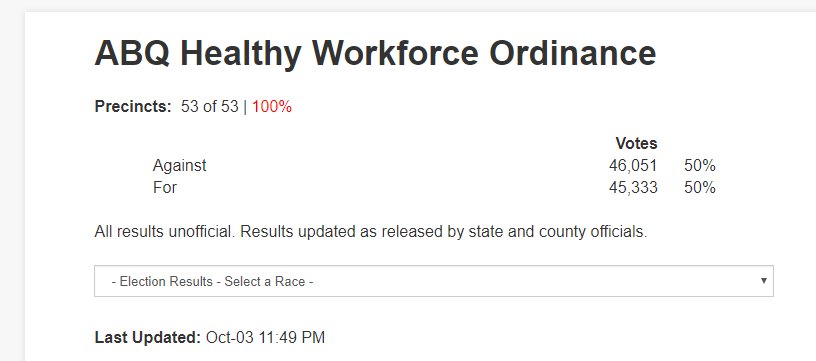 And, while THAT particular sick leave proposal may be dead, mayoral candidate Tim Keller supported the original mandatory paid sick leave proposal. His opponent Dan Lewis opposed it. With a majority of the commission controlled by leftists (regardless of the outcome of the still-important West Side Council runoff), it doesn't take too much to assume that if Keller is elected some kind of mandatory paid sick leave proposal will soon follow (and pass) inflicting further harm on the already deeply business-unfriendly Albuquerque economy.
That is but one of many reasons it is so important to get out and vote early at one of these locations. Given the lines at polling places that we saw this Election Day, most of us have more important things to do than stand in line when we could have walked right in and voted early.