The point was made in today's Albuquerque Journal that six of the top 10 states in terms of those having the highest unemployment rates are "right to work." Whether that is relevant or not is another story, but as the chart below from our friends at the Illinois Policy Institute shows, unemployment rates for blacks and Latinos are somewhat lower in "right to work" states than in non-right to work states.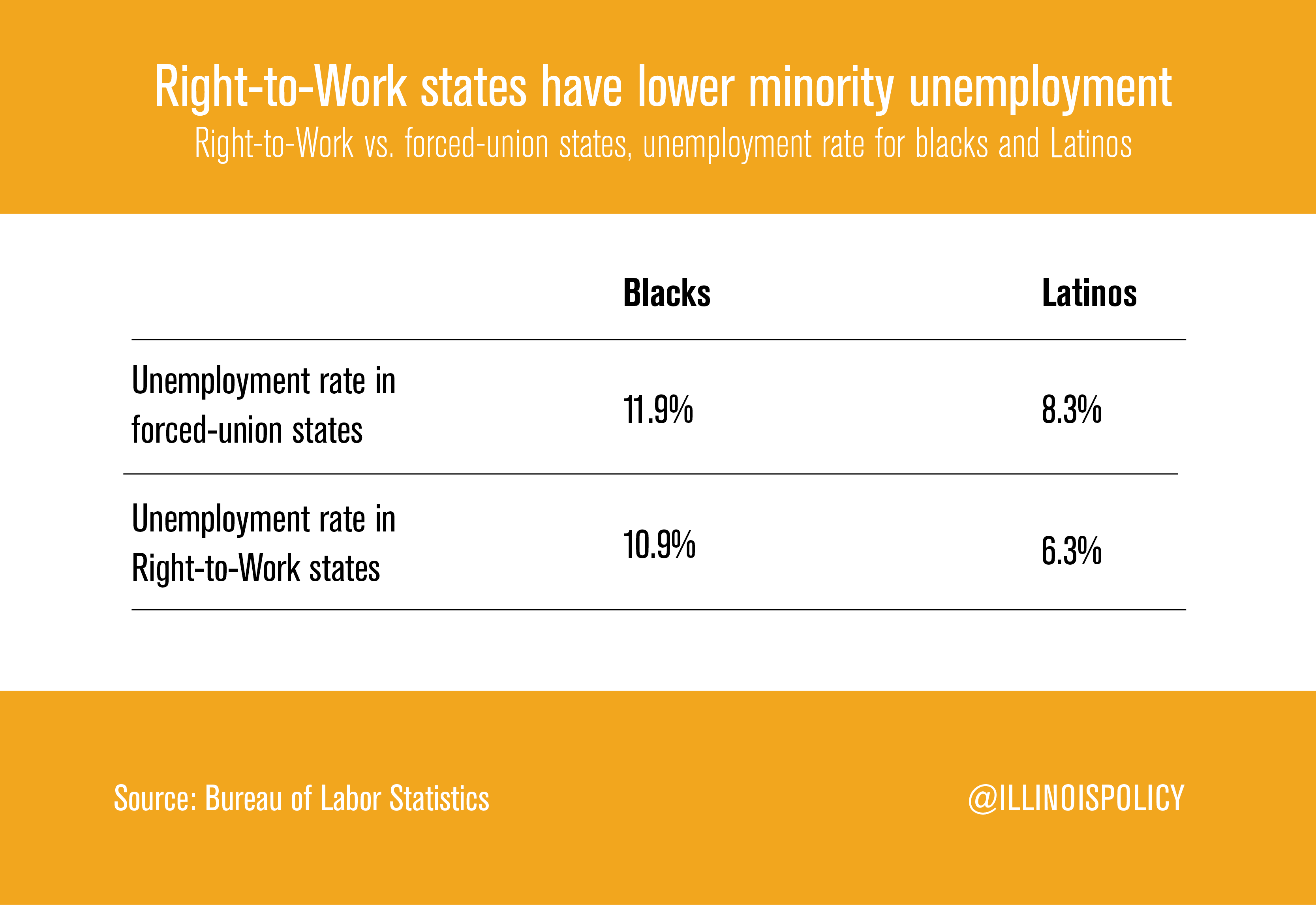 The question is what impact "right too work" has on a particular state's unemployment rate. After all, there are serious, well-documented problems with unemployment rate as a measurement.
We do know, however, that Americans are leaving "forced unionism" states and moving to "right to work" states:
And we also know that over time, far more jobs are going to "right too work" states.
A "snapshot" approach of one moment in time is interesting, but not adequate to understand the long-term impact of policies whether they be "right to work" or something else. Our 2012 study attempted to look at the long-term impacts of "right to work" laws and what they'd mean for New Mexico. A lot of critics want to use temporary blips in the data or inadequate measuring tools in an attempt to hurt our credibility.
Oh, and if you want a detailed, historical, discussion of the benefits of "right to work," this is a good place to start.