The news cycle moves quickly nowadays and the debate over whether the two consecutive quarters of economic shrinkage experienced by the US in the first two quarters of 2022 qualified as a "recession" or not seems like a distant memory at this point.
Here is a post made in July about Q1 2022 showing New Mexico's economy shrinking even more than most states .
What did Q2 look like for New Mexico (the second quarter of national shrinkage)? Yet again, New Mexico's economy shrank once again. Notably, in BOTH quarters New Mexico's economy shrank the fastest among its neighbors. This, despite an ongoing and unprecedented boom in New Mexico's Permian Basin.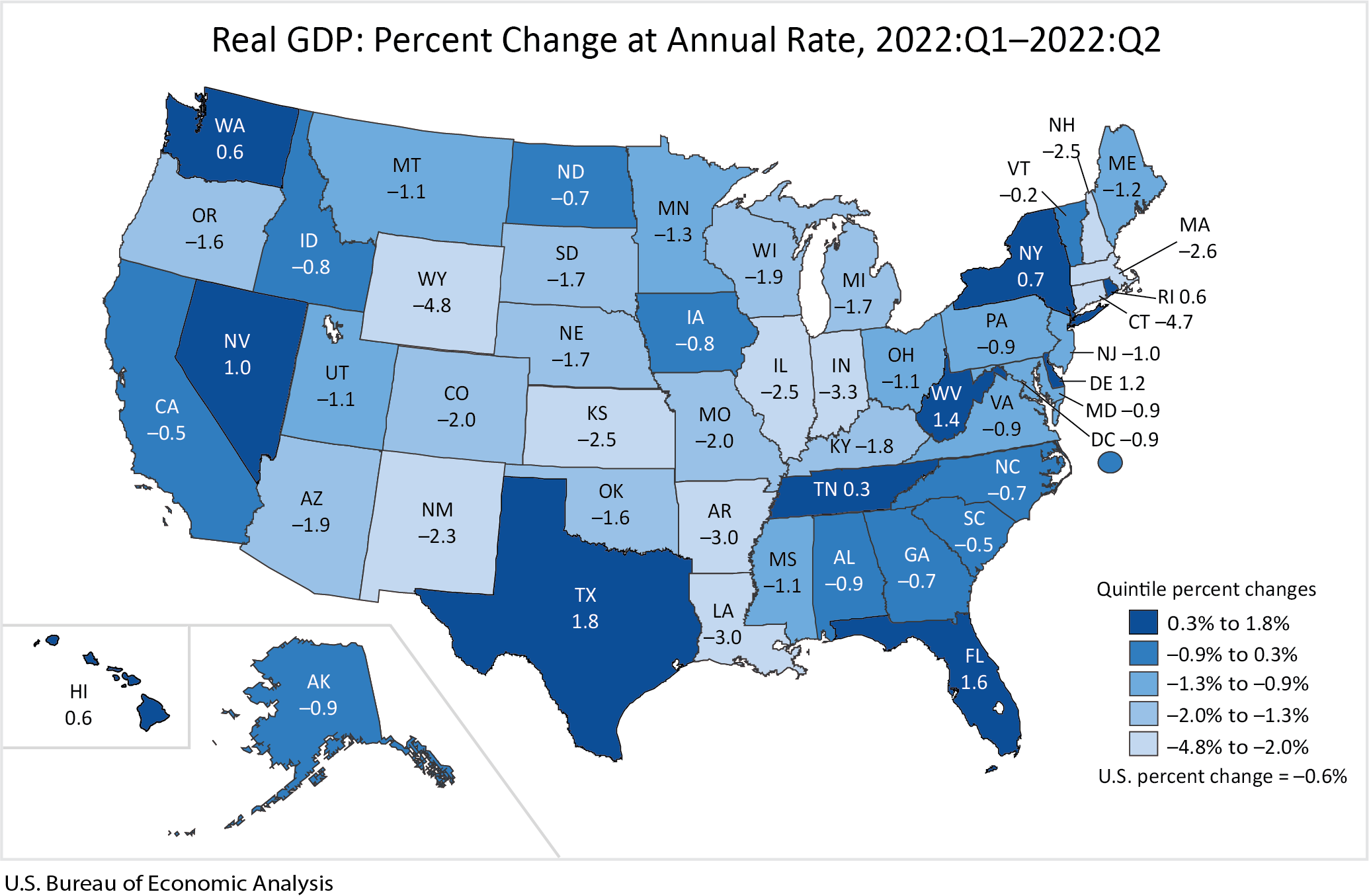 Notably, Texas' economy GREW in Q2. Also, in BOTH quarters, New Mexico DRAMATICALLY underperformed the nation economy with an economy that shrank much faster than the US as a whole.